Every College at Your Fingertips
Using our built-in messaging system, you can contact any school in a few taps. Your rolodex contains every college coach in the country.
Get Started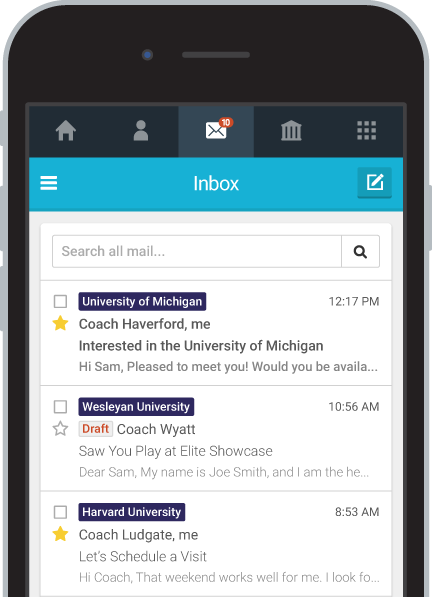 Know Who's Interested
Every profile view, video view, and transcript view is tracked so you can stop guessing.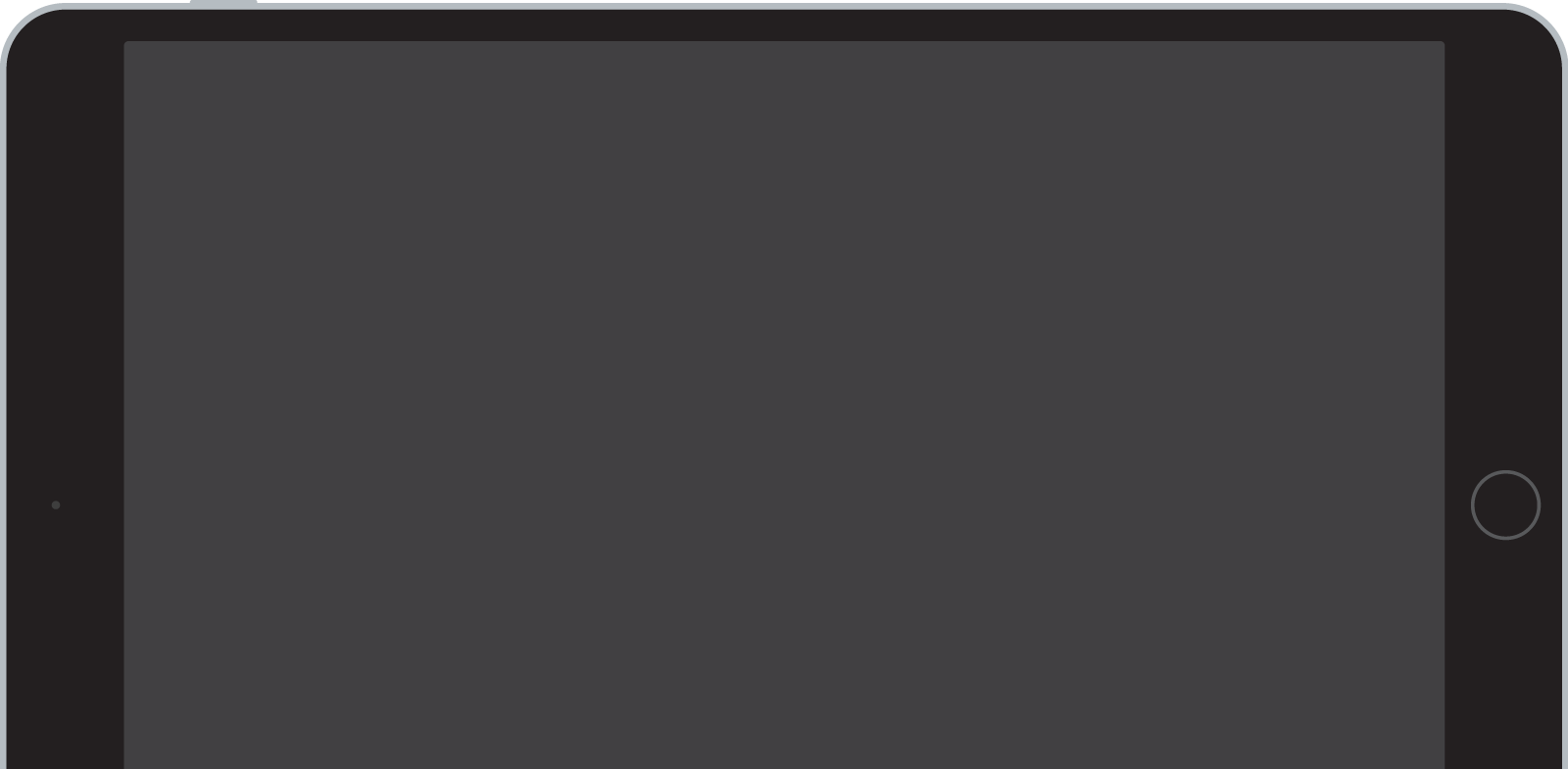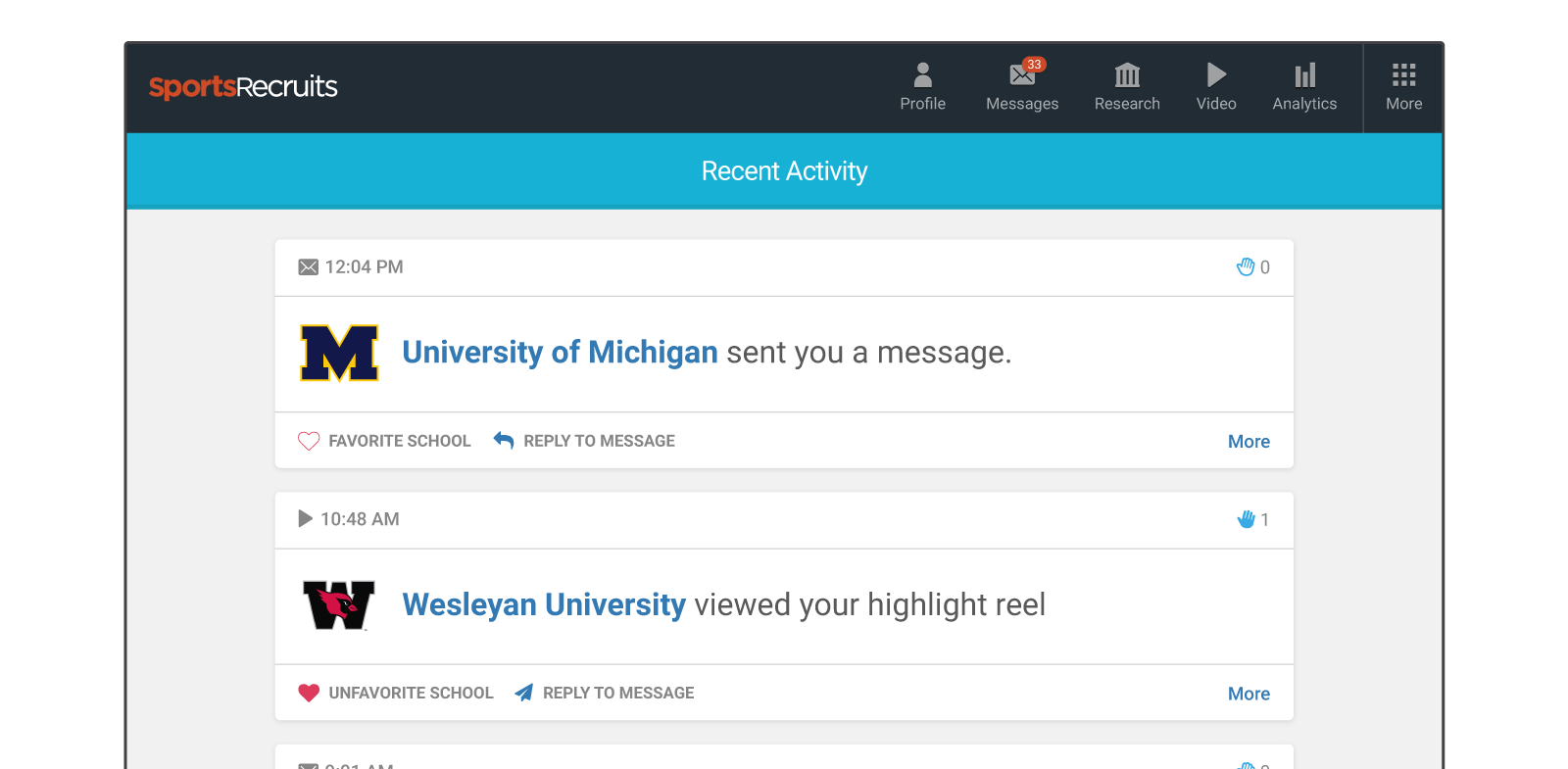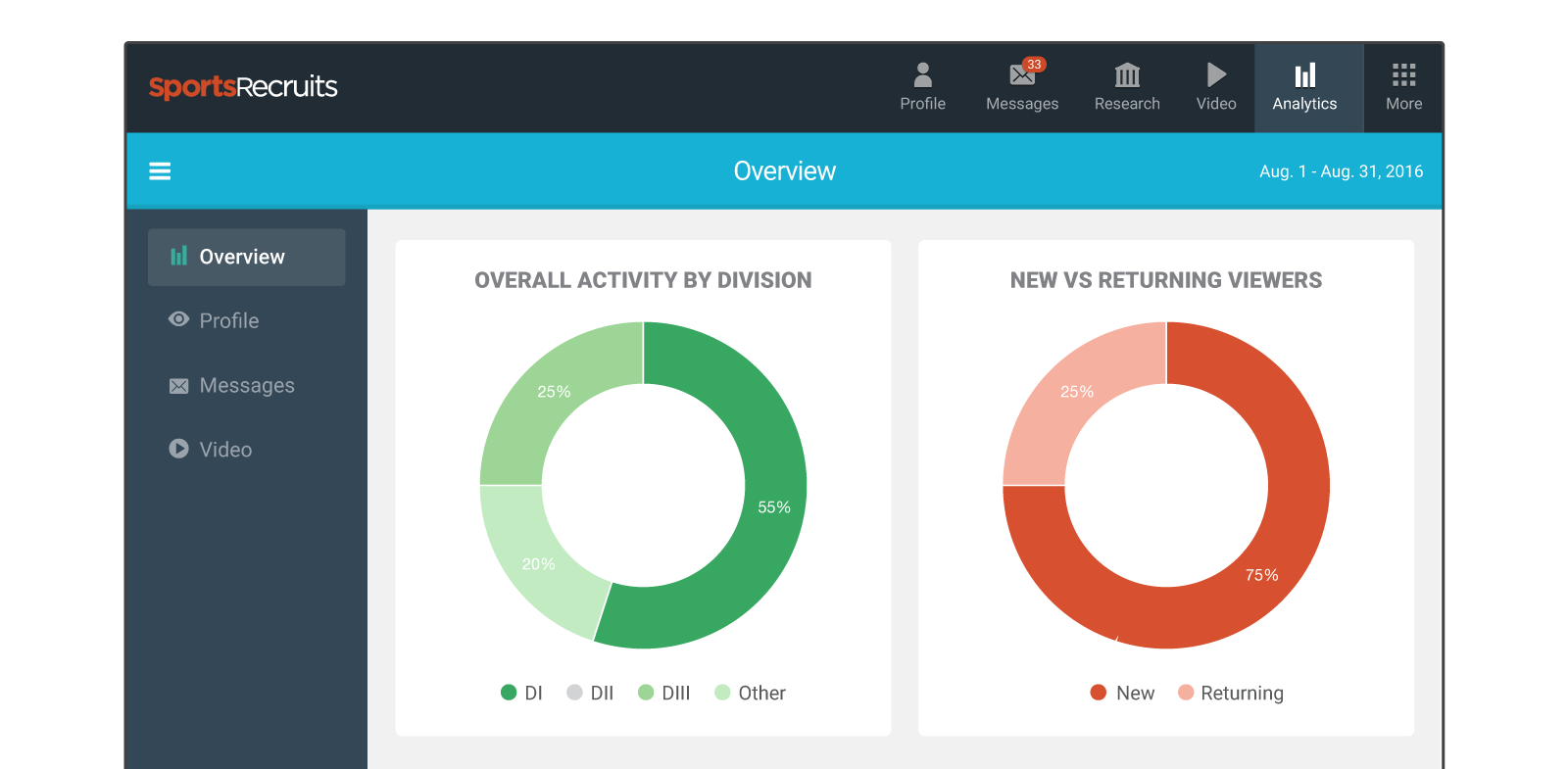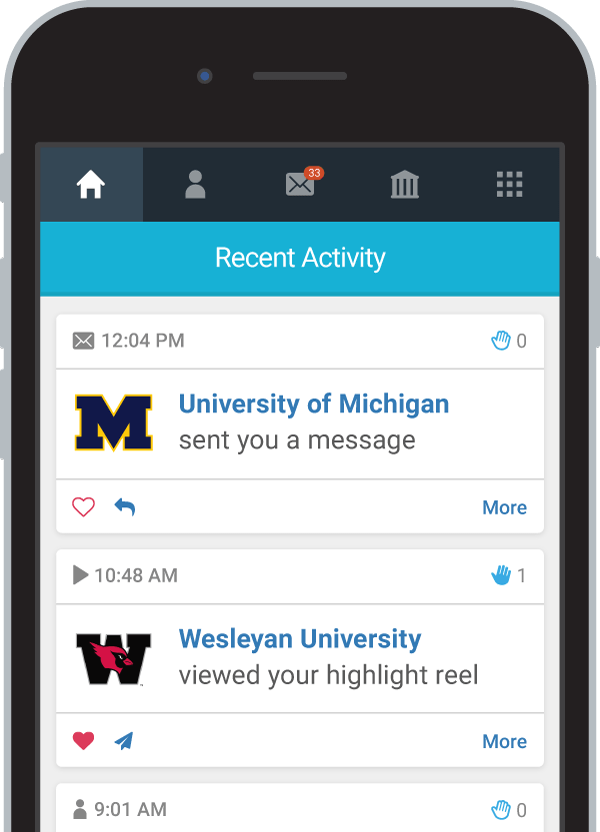 Activity Feed
A real-time feed of college coaches' interactions with your profile.
Notifications
Opt-in to receive emails and text messages when college coaches interact with your profile.
In-depth Analytics
Leverage our data to see the big picture and know where you stand.
Student-Athlete Profile
Take pride in your recruiting resume. Everything a coach needs to evaluate you as a prospect in one place.
Get Started

Unlimited Video From Any Source
Whether you embed your video from sites like Hudl, Krossover, YouTube, and Vimeo, or upload it directly to SportsRecruits, if it's on your profile, we can track who's watching it.
Title Card
A professional title card tells college coaches you're serious about your recruiting process.
Isolation Effects
Don't make college coaches guess which athlete you are.
Your Video
We can use any video you have to create your reel.
We're Here to Help
As former college athletes, we understand the process and are here to make you successful.
Call us at +1 917-426-9745 to see how SportsRecruits can help.