Video
3 run homerun - 2-16-2019
1 Views • Feb 18, 2019
3 run homerun - 2-16-2019
by Jordyn Holland
DESCRIPTION
2019 NFCA Texas Leadoff Classic, 2/14-2/16, in Bryan-College Station. Bracket game, score 4-2 bottom of 5th with 2 outs and 2 runners on. Jordyn hits a line drive over the fence to score 3; FMHS wins 5-4 and moves to the next game.
Walk-off fall of 2018
11 Views • Oct 11, 2018
Walk-off fall of 2018
by Jordyn Holland
DESCRIPTION
This video has no description.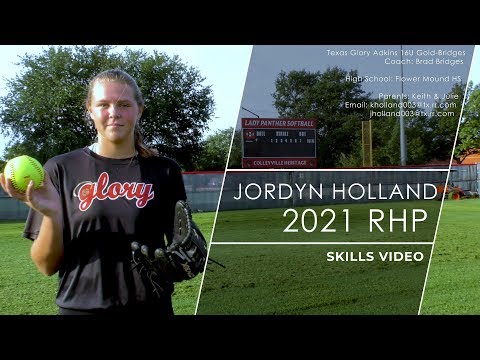 J. Holland - 2021 Grad - 1B, P
26 Views • Aug 26, 2018
J. Holland - 2021 Grad - 1B, P
by Jordyn Holland
DESCRIPTION
Skills video for Jordyn Holland - August 2018